The quiet fishermen's village of Xcalak is located close to the Belize border. Currently, its reefs are protected under the "Nature Park" denomination. In the reserve there are lots of different corals but it is specially remarkable the big elkhorn coral formations (acropora palmata) that are specially protected. Diving in Xcalak offers a little bit of everything, from big fishes like groupers, shads and -if you are lucky-manatees, to macro life, like seahorses, pipe fishes, "cleaner shrimps", etc. It is also a great place to get into beautiful canyons and underwater caves.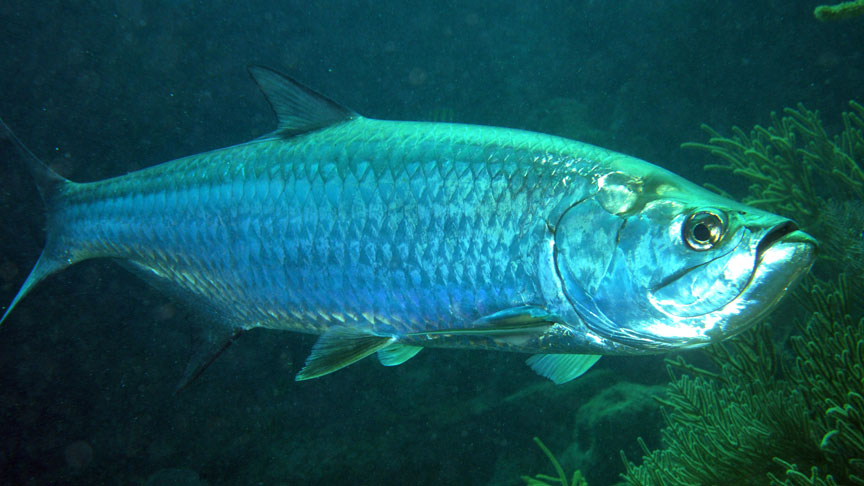 La Poza
Without doubt, this is the "star" diving spot, not only from Xcalak, but in all this region. It is a wide passage with high walls where a colony of huge shads - with 6.5 feet and over 330 pounds- do live. It is quite common to have streams in this diving.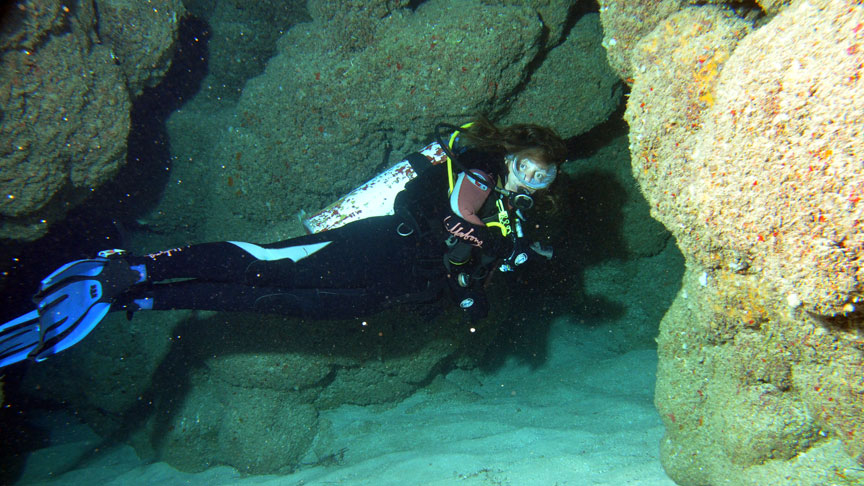 La Chimenea
Although it is possible to see big barracudas in this place, this diving spot is not the one to see life, but to get into fun and beautiful caves and cracks that go across the reef. The entrance to the cave called "La Chimenea" is around 88 feet depth.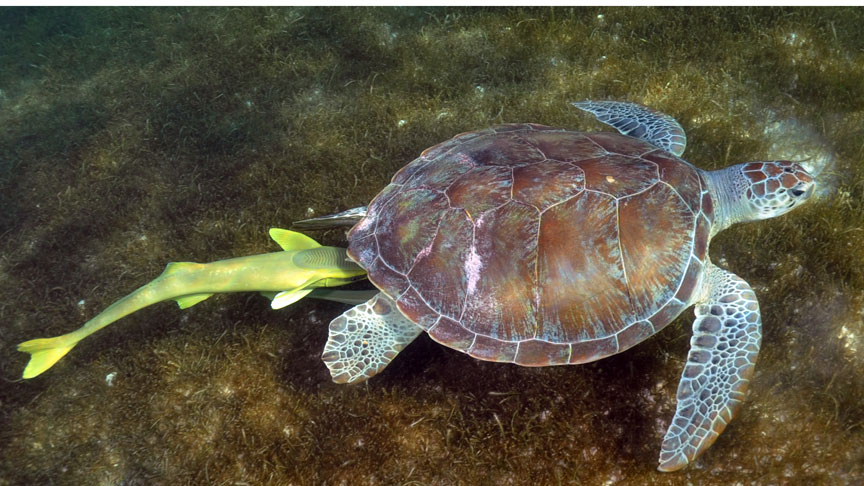 La Pozeta
This is another popular diving in the Reserve, where depth does not exceed 49 feet and sand bottoms combine with reef walls. Here, you can see snappers, eagle rays, groupers and, inside the coral cracks, lobsters and morays.
00
Average diving time (minutes)
00
Average visibility (feet)