Mahahual is a small fishermen village located 174 miles to the South of Playa del Carmen (Mexico), very close to the Belize border, that is part of the "Costa Maya" and the Mexican Caribbean Biosphere Reserve. A natural paradise, it is a sanctuary for the diving lovers, crossed by the Great Maya Reef, the second longest reef barrier in the world. Mahahual has more than 37 miles of virgin reefs, full of labyrinths and secrets where marine life hides. Diving in Costa Maya is always calm and hassle-free, without streams, with great visibility and a scenic view. Besides usual turtles, rays and moray eels, it is also possible to see sharks, dolphins and big animals very uncommon like manatees.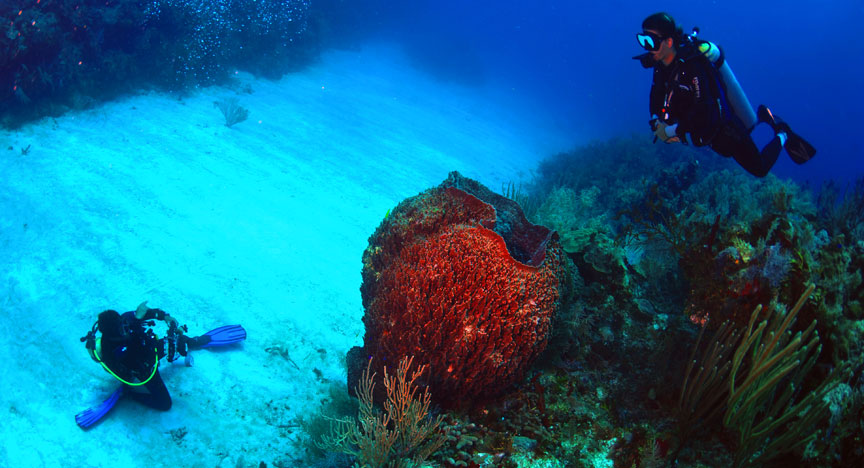 Escalones
This is the diving that we would always like to end with, where surprises happen. It has a profile that combines reef walls with sandbanks. The diving depth is between 46 and 75 feet and it is remarkable for its great visibility.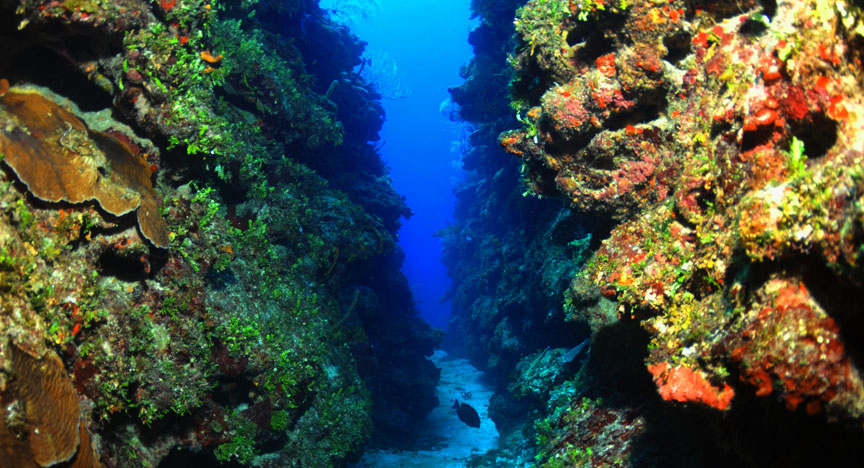 40 cañones
Our staff's choice. Located just five minutes away from the fishermaen's dock, it is a diving to enjoy the landscape, very technical as it is about getting into amazing canyons among the reef. The best drop off in Mahahual.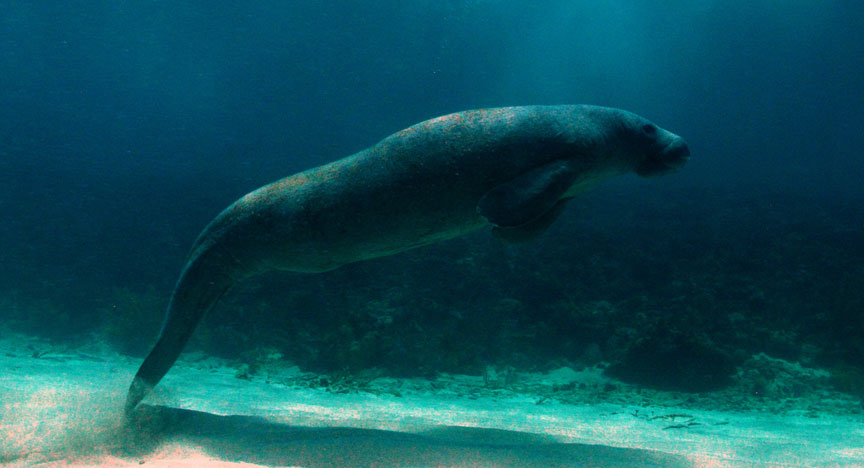 El Acuario
As its name says, this is an aquarium full of life where lots of reef fishes can be seen. With a depth of only 39 feet, it combines shallow reef and sandbanks and it is also where, just twice or three times a year, we can see manatees.
Dos ojos
Fun diving, not very deep (maximum 56 feet), that brings us to beatiful passages in the reef full of parrot fishes, angel fishes, lobsters and where can also find the amazing "Caguama" turtle, with its characteristic big head.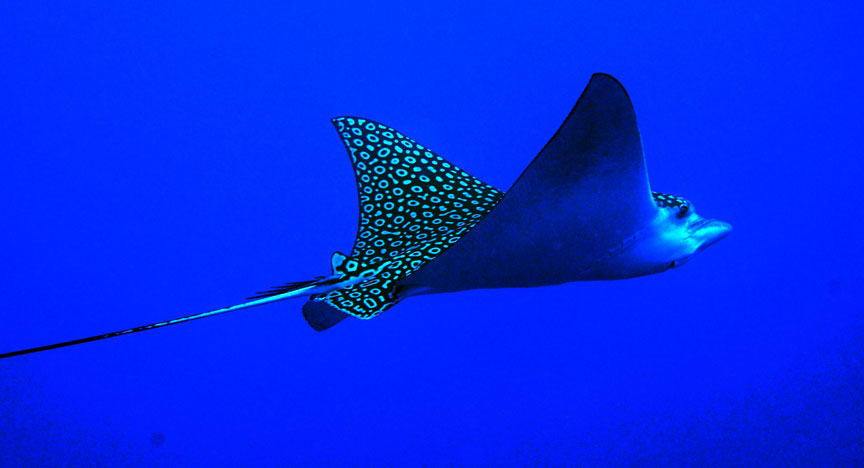 Chinchorrito
It is the diving spot located farther north from the village. Its profile is defined by huge sandbanks spotted with hills of shallow reef where life concentrates. A good place to observe turtles, eagle rays, morays and garden eels.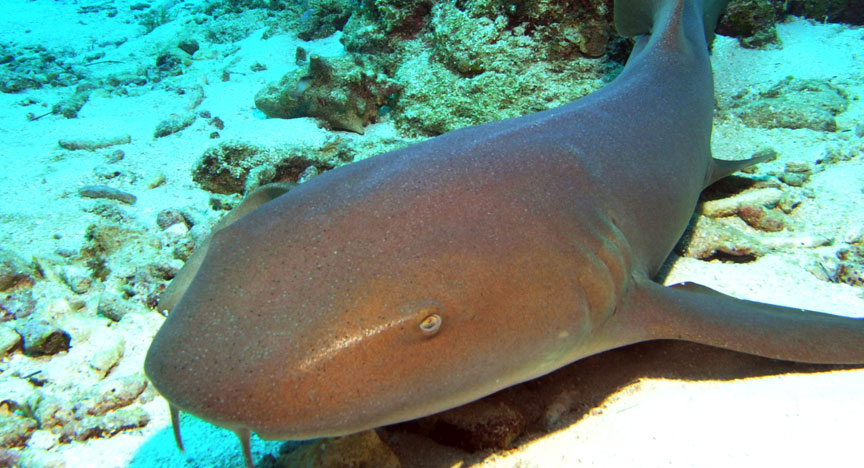 Punta Tan
To get here we have to go out from the village's surroundings, to the South. Inside the deep cracks that the reef shows to us, nurse sharks and huge sting rays can be found. Lobsters and lion fishes use to live also inside its caves and holes.
00
Average Diving time (minutes)
0
Recommended wetsuit (mm)
00
Average visibility (feet)