When the Caribbean gets angry and does not allow diving, Mahahual's location is ideal to reach out to know the famous cenotes in Tulum, two hours away. Having cave and cavern's certified dive masters in our staff aloows us to have this excellent "plan B". Diving in cenotes -open caverns- offers the diver a laberynthine, dream scenario, with beatiful backlights and surprising stalactites and stalagmites structures. A dreamlike world full of adventures to discover.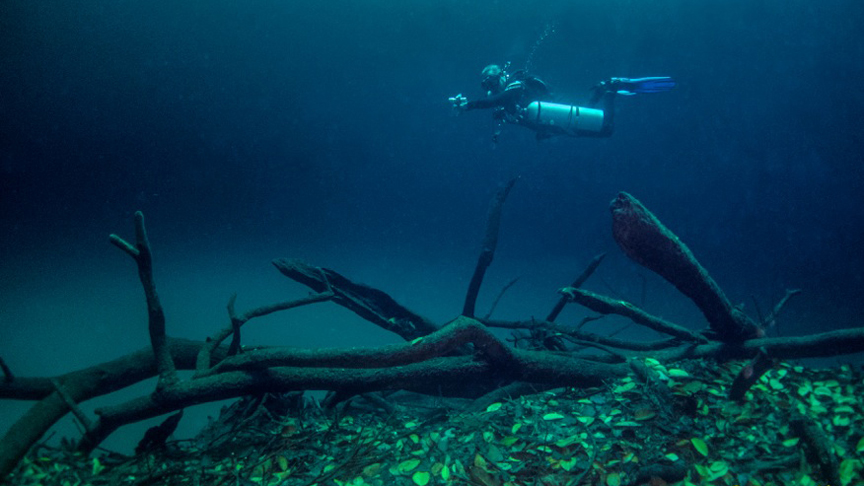 Angelita
Its heavenly name misleads...as it is the real descent to hells, the Maya underworld. A deep dive just for experienced divers. A sinister scenario that could have been taken from a Tim burton film. Our favorite.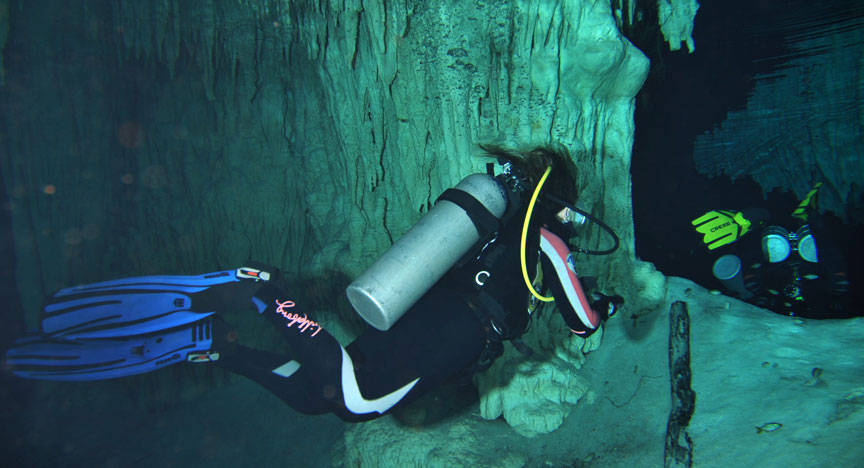 Gran Cenote
Beautiful and mystic at the same time. It is one of the best prepared in the Mayan Riviera and offers a classic cenote's profile. A diving between 17 and 32 feet where you can enjoy natural incoming lights and random and karst white shapes.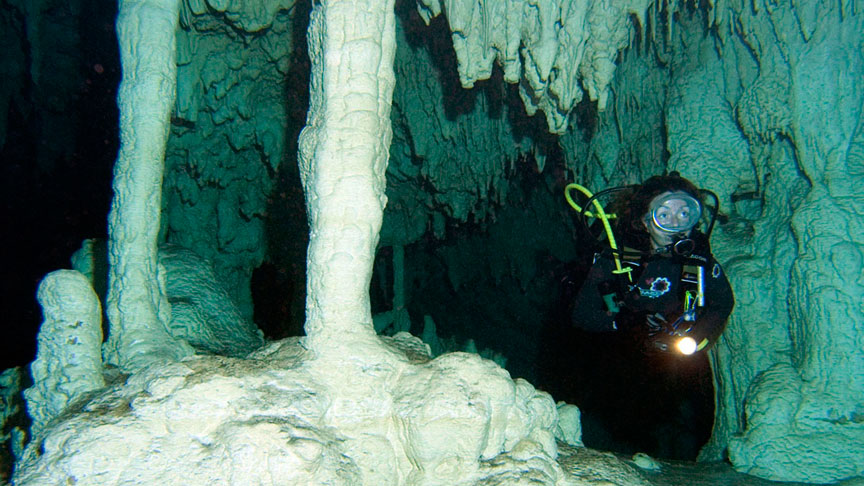 Dos Ojos
It is the cenote par excellence, the most visited in Quintana Roo. White columns that look like melting vanilla ice creams. Spectacular light entries. It has two different dives: the "Bat cave" and the "Barbie Line". The average depth is from 26 to 32 feet.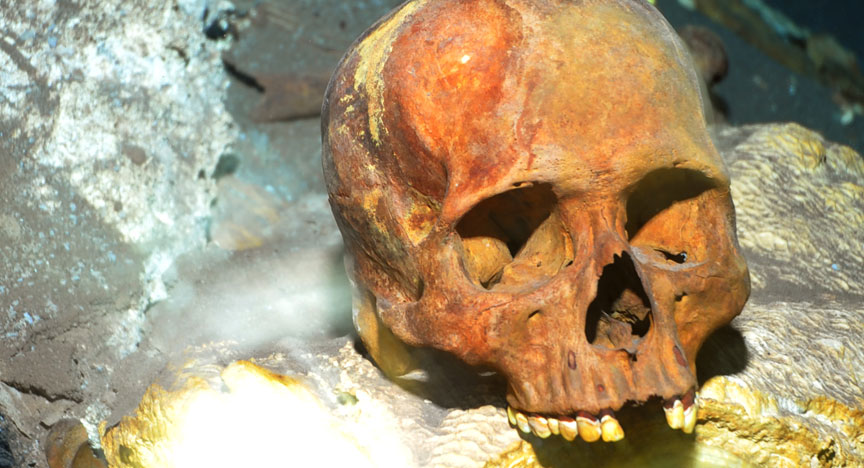 Calavera
Another one of our favorites. Very fun as to get in you must jump to the water from almost 10 feet height. In the cavern, two peculiar phenomenon can be seen: thermoclines (temperature changes in the water) and haloclines (salt and fresh water).
Manatí
Today known as "Casa Cenote". It is, actually, an open air dive under the mangroves of this region. The roots of these trees and the incoming lights offer a dream setting where nature becomes art.
Carwash
Before, the taxi drivers used to wash their cars here, now, divers enjoy this place where flowering water lilies growing in the bottom surface full of beauty. Besides turtles and fishes, from time to time, a small crocodile can be also seen.
00
Average diving time (minutes)
00
Water temperature (°C)
00
Average visibility (m)