INSTRUCTOR
CHANO MONTELONGO
Journalist, writer, photographer, diving instructor and owner of Pepe Dive Mahahual. One day he got fed up of almost everything -traveling all over the world, writing for important media, organizing science and nature expeditions in the planet's most remote seas, photographing the most amazing creatures and the pessimism that rules today his country, Spain-, took the plunge and decided to start his diving center in Mahahual, the place "where the patience stops being a virtue and becomes a penitence" (in his own words). He is author of six books, his underwater photos have been exhibited in the "Museo Atlántico de Arte Contemporáneo" and some galleries in Madrid. He has also been Manager of the Nautilo Institute, collaborated with know institutions such as Cousteau Foundation and National Geographic and he is member of the Spanish Geographic Society.
Advanced Instructor ACUC
Intro to Cave Instructor ACUC
Sidemount Instructor ACUC
First Aid Instructor ACUC
Oxigen Provider Instructor ACUC
NITROX Instructor ACUC
OW Instructor ACUC
Full Cave ACUC
Submarine photographer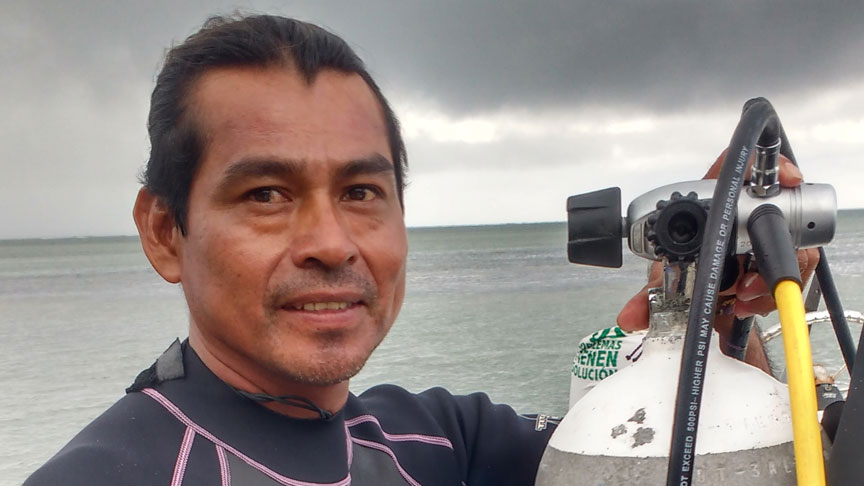 JEFE DE OPERACIONES
GREG
Gregorio Leyva is what they call "a global man". With intense experiences in the USA in his early days, he came back to his native country, Mexico, to work in the hotel industry, until he arrived to Mahahual when he met us. Every single thing he knows about diving he learnt it in Pepe Dive and today he is an excelent Dive Master, caves dive master, captain and multi-adventures monitor.
DIVEMASTER ACUC
CAVERNS GUIDE ACUC
MULTI-ADVENTURE MONITOR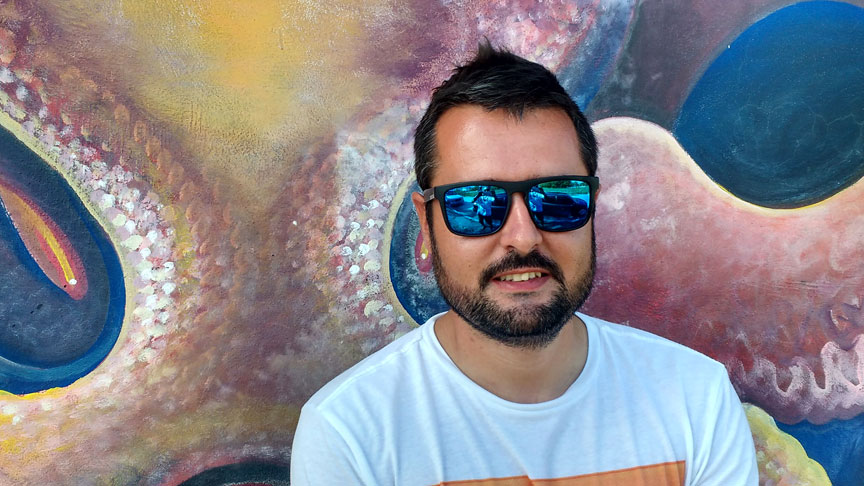 DIVEMASTER
TONI
Antonio Conde was born in Madrid 32 years ago and, after studying Telecommunications and IT Systems and working in different TV and audiovisual production, he landed in the tourism world and worked for a while in hotels in Mallorca island (Spain). Recently certified as Dive Master in Pepe Dive Mahahual school, now completes his professional education as Dive Master.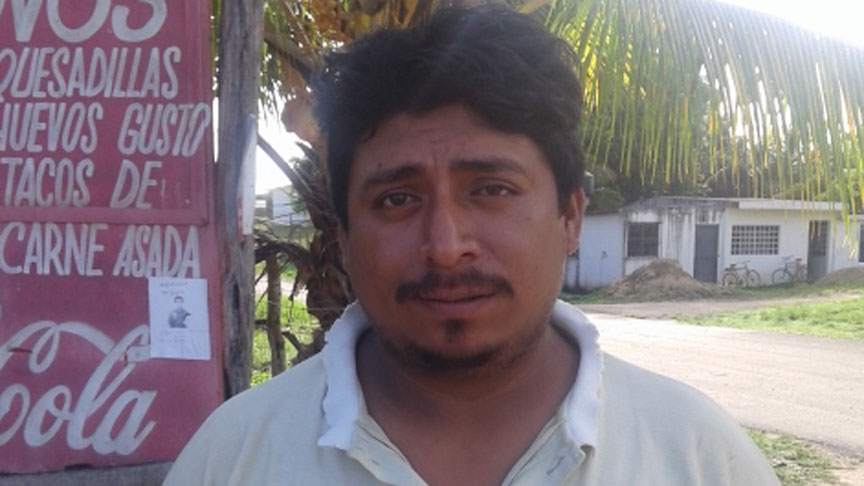 GUIA
MIGUEL
Affectionately known as "El Chivo", he is our nature guide. Born in the village of Chacchoben, he knows everything about crocodiles. He is a master in this field and you only need to see him getting into the lagoon looking for these big lizards to know that we are in good hands.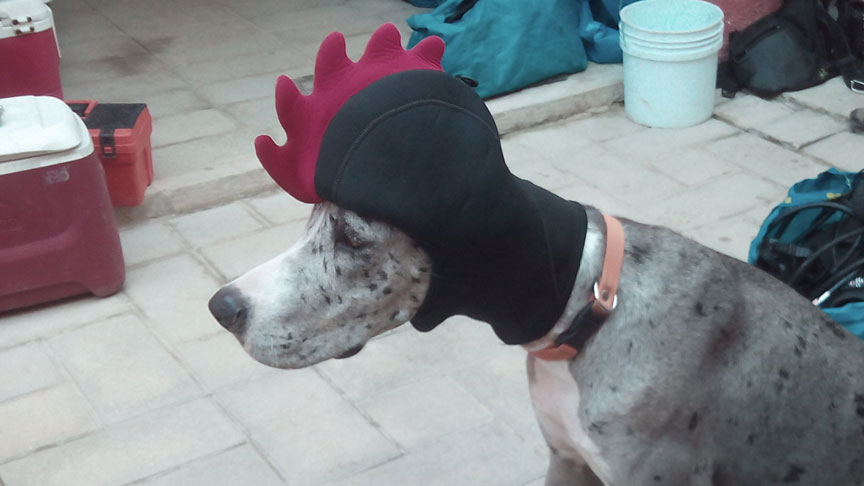 RR.PP.
SCOOBA
Wimpy, clumsy and loving, our "little" Great Dane is the icon of our diving center. Sometimes she joins us in the boat for the divings and brightens the intervals between divings. She eats a lot but she earns by far her maintenance acting as the best public relations of the company.
Ous operations base -known by the big wall painting with an octopus that decorates its facade- is a small hut located in the heart of Mahahual, in the main street (Huachinango) and next to the restaurant "Paraíso" We have all the necessary equipment (tanks, bcd jackets, regulators, weight, fins, masks, etc.) for diving as well as for all tyoes of tours (kayaks, oars, camping tents, sleeping bags...).
The "Gran Kraken" is our greatest pride and, without doubt, Pepe Dive Mahahual's flagship -quite literally-. Built in Belize, the boat has a V shaped hull, is very wide (ready for up to 20 full equipped divers), and has 38 feet lenght and 12 beam, a toilet on board and 2 powerful engines of 200 HP each. It is docked in the fishermen's pier, two minutes away from our operations base.